Recommended Products
Knee Scooter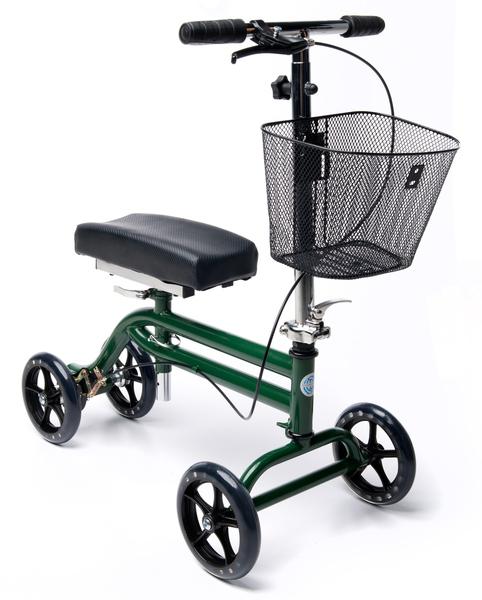 I recommend these on a daily basis for patients that will need to be off their foot after injury or surgery. They allow for much better mobility, and are a great adjunct to crutches. While most insurance companies DO NOT pay for these, prices have come down quite a bit recently. These can be purchased for roughly $150-$250 dollars or many companies will rent knee walkers on a weekly basis. You can find out if knee walkers are covered by your insurance by calling the insurance company and inquiring about "durable medical equipment".
Click here to read more about Knee Scooter.
Orthotics/Insert
Orthotics are probably the number one product that I recommend to patients. I rarely use custom orthotics in my practice due to the high cost ($300-$400) and the fact that insurance companies rarely cover them. There are a tremendous number of options these days for over the counter (OTC) orthotics. In most cases I feel that I can recommend an OTC orthotic that will be just as effective as a custom orthotic. Here are a few orthotics/inserts that I commonly recommend:
Aetrex Orthotics
Aetrex makes a line of semi customizable orthotics that are really great for the price. These come in men's and women's sizes, and can be customized to help with very specific foot problems. Not to mention the price is about a fraction of what a custom orthotic would cost you.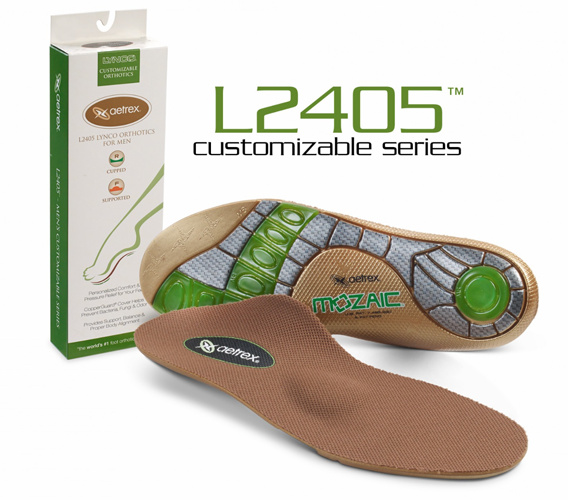 New Balance Pressure Relief Insoles
New Balance makes a great cushioned orthotic that works well for people who have lost some of the padding on the bottom of the foot. These are also great for diabetics. The do tend to be a little bulky for some shoes, and are not great for dress shoes or cleats.
New Balance Men
New Balance Women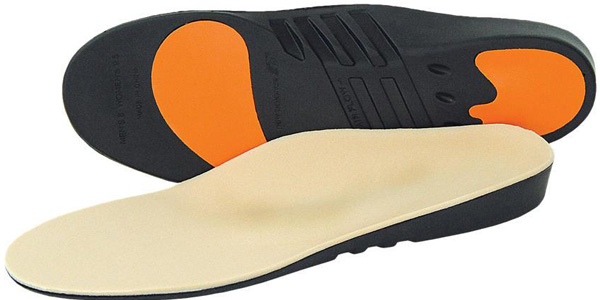 Superfeet Orthotics
Superfeet is a great orthotic company with a variety of different inserts that mostly function as arch supports. Some of these orthotics are very low profile and can be fit into dress shoes or cleats. These are probably some of the most widely available orthotics and can be found in stores such as Whole Earth Provision, Luke's Locker, Fleet Feet, and REI among others.
Click here to read more about Superfeet Orthotics.
Don Joy Arch Rival
This insert is designed for people with a very high arch or what's known as a subtle cavus foot. The orthotics design allows for some correction of this high arch configuration and can relieve pressure on some of the structures on the outside or lateral aspect of the foot. This is not a perfect solution, but can help with some problems associated with high arches.
Click here to read more about Don Joy Arch Rival.
Foot Management Turf Toe Plate
This is great insert for people recovering from midfoot injuries or with arthritis of the big toe joint know as hallux rigidus.
Click here to read more about Foot Management Turf Toe Plate.
Shoe Stretcher
This is a great product that can be used to stretch specific areas of your shoe to relieve pressure caused by problems like bunions or hammer toes. This product works reasonably well for a reasonable price.
Click here to read more about Shoe Stretcher.
One Stretch Achilles Box
This is great product used for calf stretching and Achilles tendon exercises. The box was designed by an orthopedic surgeon in Ohio, and can be helpful in the treatment of many foot and ankle problems stemming from calf tightness. Planter??
Click here to read more about One Stretch Achilles Box.
Vaco Pro Achilles Boot
This is great boot used for rehab after Achilles injuries or surgery. This has been used by a number of pro athletes during their rehab after Achilles repair. This boot is a little pricey, but in some cases insurance will pay for it.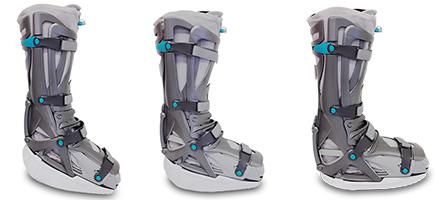 Click here to read more about Vaco Pro Achilles Boot.
2XU Compression Wear
2XU Compression Socks: 2XU is an athletic wear company specializing in compression socks and other compression wear. There compression socks are very good for patients with post op swelling or swelling from a recent injury. Their products can be pricey, but are a high-performance alternative to what the medical supply or pharmacy has to offer.
Click here to read more about 2XU Compression Wear.